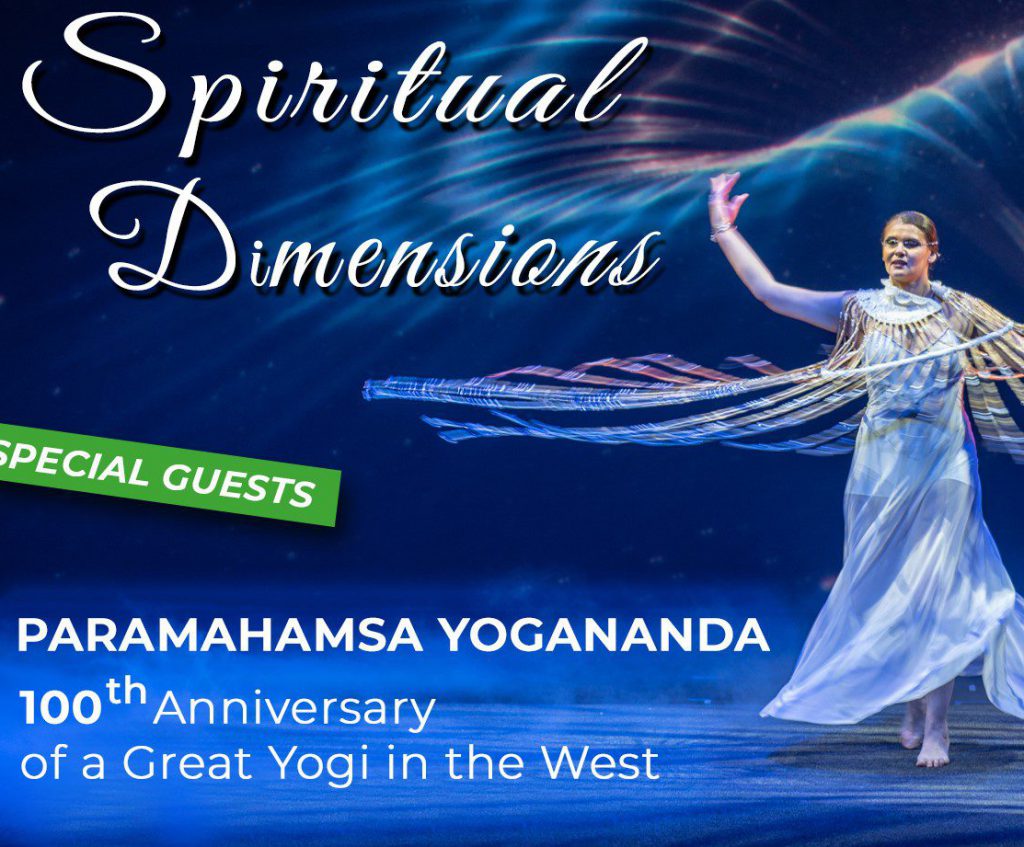 Am 3.Juni 2020 werde ich bei einer besonderen Veranstaltung in Wien (im Konzertsaal der Wiener Sängerknaben) singen: Spiritual Dimensions:Beginn ist um 19.30h bis 22.00h.
Es geht um den großen Yogi Paramahansa Yogananda der  vor 100 Jahren in den Westen kam und dessen Einsichten und Weisheiten viele Menschen berührt haben. Es wird eine Mischung aus International hochkarätigen Varieté Showeinlagen sein, Gesang und Kurzvortägen, die Paramahamsa Prajnananada halten wird. Ich freue mich schon jetzt auf diesen Abend der besonderen Art!
Paramahamsa Yogananda: Celebrating the 100th Anniversary of a Great Yogi in the West
An event of a very special kind: In 1920, Paramahamsa Yogananda (1893-1952) brought the wisdom of Kriya Yoga – a universal method which unites major Yoga teachings – from India to the West. This anniversary is going to be celebrated with inspiring Live Music as well as with fascinating artistic performances, featuring also former artists from "Cirque du Soleil". Moreover, the international speaker and Yogi, Paramahamsa Prajnanananda, will inspire us with his unique insights.